This is the first post of our Curves Contradictions series. Throughout this series, we will be exposing the contradictions we've caught the Curves Franchise System in throughout our case research.
Curves Advertising: What customers are Curves trying to target?
One of the benefits of being a part of a franchise system should be that your franchisor has a clear brand and advertises its services effectively. But how can a franchisor market to the target audience without knowing exactly who the target is?
When Curves first began, it was marketed as a gym for older women. The low-impact machines were meant to be easy on joints and the 30-minute workouts were meant to keep older women fit without overexerting themselves.
As the years went on, Curves began attempting to target a younger crowd, but without making any real changes to the program. The same low-impact 30-minute workout designed for women over 50 was being advertised as a great workout for women in their 20s and 30s. The Curves workout did not evolve, so franchisees were stuck with a program that made it very difficult to bring in younger members.
In the December 2013 company update, Curves executive Monty Sharma stated, " Focus on our core customer, the 50+-year-old woman"
After spending advertising money trying to get younger members into Curves gyms, Curves flipped back to the older crowd. At the end of 2013, Curves was ready to admit that their target customer was a 50+-year-old woman. You would think this would be the end of it, and Curves would stay on track with their original target audience, but then 2014 rolled around, and with the New Year, came Jillian Michaels.
Jillian Michaels is best known for her intense training on the show, The Biggest Loser. Throughout the program you can watch Jillian scream at contestants, pushing them to their limits and often, to tears. She's not exactly the first person who'd come to mind for a great trainer for your mom or grandma. And yet, in 2014, she was supposed to become the face of Curves.
Curves franchisees were forced to spend thousands on new equipment in order to be able to offer the Jillian Michaels's workouts. Many franchisees lost more members than they gained due to their older members' negative opinions of the intense trainer and her methods. Curves remained a place for older women, while the advertising budget was being spent on marketing Jillian Michaels to a younger crowd.
In the January 2015 newsletter, Curves once again jumped back to marketing towards older women: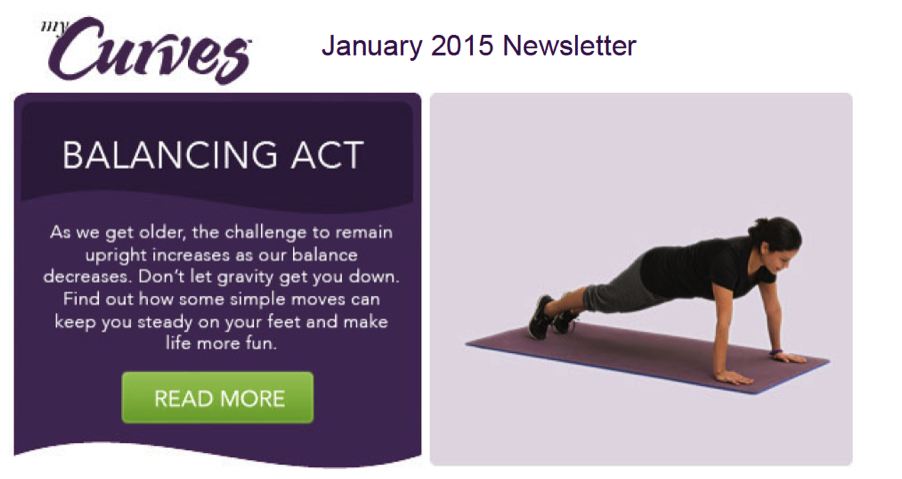 And yet, the advertising budget was still being spent completely on Jillian Michaels.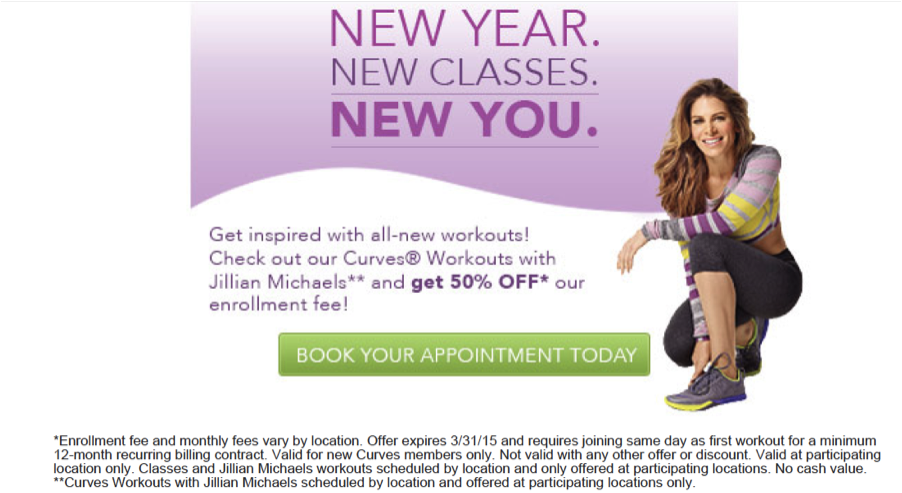 So really, who are Curves trying to reach? What is their target audience? It doesn't seem like Curves Corporate has any idea. If the people behind branding and marketing don't know whom they are trying to bring into Curves clubs, how can franchisees be expected to successfully market their clubs?